MSGERC Grand Rounds Webinar Series
MSGERC Grand Rounds Webinar Series, Episode 4— Community-acquired Pneumonia: When to Think Fungus (Archived Version)
Check out the newly archived version of the fourth MSGERC Grand Rounds webinar, Community-acquired Pneumonia: When to Think Fungus. In this episode, Drs Robert W. Bradsher, Gabriel Vilchez, and Dallas Smith discuss when to think about a potential fungal etiology for community-acquired pneumonia. This webinar illustrates how to use the recently developed MSGERC/CDC/CSG endemic algorithms.
Recorded Tuesday, September 13, 2022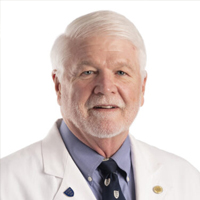 Robert W Bradsher, Jr, MD, MACP, FIDSA
Ebert Professor of Medicine
Division of Infectious Diseases
University of Arkansas for Medical Sciences
Little Rock, Arkansas
Dr. Bradsher is a Professor of Medicine in the Division of Infectious Diseases in the Department of Internal Medicine. He received his Bachelor of Arts from the University of Arkansas and his medical degree from the University of Arkansas for Medical Sciences. He then completed residency training at Johns Hopkins Hospital in Baltimore, Md., followed by fellowship training in infectious diseases at Vanderbilt Hospital and Vanderbilt VA Hospital. Dr. Bradsher is board certified in internal medicine and infectious diseases by the American Board of Internal Medicine.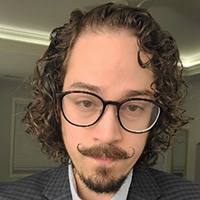 Gabriel A. Vilchez, MD
Infectious Diseases Specialist
Based in Lexington, Kentucky
Gabriel Vilchez, MD, is an infectious diseases specialist based in Lexington, Kentucky. A graduate of the Universidad Central de Venezuela Medical School, Dr Vilchez completed his internal medicine residency at Bridgeport Hospital in Connecticut, followed by an infectious diseases fellowship at Yale University Hospital. Subsequently, he was Fellowship Program Director at the University of Kentucky, where he was also a specialist on the Transplant/Immunocompromised host service. In his more recent work as a private specialist in infectious diseases in Eastern Kentucky, Dr Vilchez provided care for a large, underserved population in a community highly endemic for invasive fungal infections. Dr Vilchez is a prolific tweeter, frequently presenting challenging invasive fungal infections cases drawn from the Appalachian community. He can be found there frequently engaging his colleagues via #IDTwitter and MSGERC #OpenMyc events.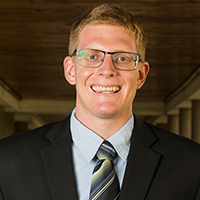 Dallas Smith, PharmD
Epidemic Intelligence Service Officer
Mycotic Diseases Branch
US Centers for Disease Control and Prevention
Dallas Smith, PharmD, is an epidemic intelligence service officer with the Mycotic Diseases Branch at the US Centers for Disease Control and Prevention. He received his Doctor of Pharmacy degree from the University of Findlay in 2017. He then joined the United States Peace Corps, serving in Cambodia from 2017 – 2019 as a community health educator and Malawi from 2019 – 2020 as a clinical pharmacy and pharmacognosy lecturer. His main research interests are endemic mycoses and fungal neglected tropical diseases.