MSGERC Grand Rounds Webinar Series
MSGERC Grand Rounds Webinar Series, Episode 3— Invasive Mold Infections: Addressing Emerging Resistance (Archived Version)
Check out the archive of the third MSGERC Grand Rounds Webinar. In this episode, Drs Nathan Wiederhold, Thomas Patterson, and Jeremy Gold discuss various aspects of management of invasive mold infections, including risk-factor assessment, diagnosis, antifungal susceptibility testing, and treatment. The faculty will discuss cases of Aspergillus and non-Aspergillus molds, including resistant dermatophyte infections.  The webinar will feature many opportunities to interact in the discussion of these challenging infections.
Recorded Tuesday, August 30, 2022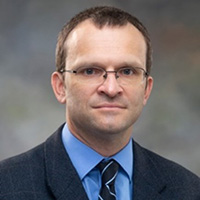 Nathan P. Wiederhold, PharmD
Professor- Director
Fungus Testing Laboratory
UT Health San Antonio
Joe R. & Teresa Lozano Long School of Medicine
San Antonio, Texas
Dr. Wiederhold's research is focused on trends in antifungal resistance, new mechanisms of drug resistance in fungi, and in the evaluation of novel agents under development for the treatment of invasive fungal infections. The Fungus Testing Laboratory is an international reference mycology laboratory with both clinical and research missions.  The lab's research focuses on the preclinical evaluation of investigational therapeutic modalities and diagnostic technologies for the diagnosis and treatment of fungal infections.  This includes both in vitro assessment for activity against a wide range of fungal pathogens, including multi-drug resistant clinical isolates, and in vivo models of invasive fungal infections.  This work is supported through NIH/NIAID contracts and grants from industry, and they collaborate closely with other researchers in the Departments of Microbiology and Immunology, Medicine/Infectious Diseases, and Pathology in these studies. They also serve as the central mycology laboratory for several clinical trials and post-marketing studies.  The lab's groups are also interested in evaluating antifungal susceptibility results to determine changes in resistance patterns and in the discovery of novel mechanisms of antifungal resistance.  Several new species of fungi have also been discovered by the laboratory in collaboration with other international mycology laboratories, both through morphologic/phenotypic assessment and phylogenetic analysis.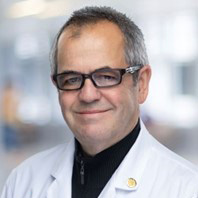 Thomas F Patterson, MD
Chief Division of Infectious Diseases
Vice Chair, Faculty Development
Professor of Medicine
UT Health San Antonio
Joe R. & Teresa Lozano Long School of Medicine
San Antonio, Texas

Dr Thomas F. Patterson received his Bachelor of Arts degree from Baylor University, in Waco, Texas and his medical degree from the University of Texas Medical School at Houston, Texas. He completed his internship and residency at Vanderbilt University Medical School, in Nashville, Tennessee and at Yale-New Haven Hospital, and a fellowship in infectious diseases at Yale University School of Medicine, New Haven, Connecticut where he also served as an Assistant Professor of Medicine.
Dr Patterson currently is a Professor of Medicine and Chief, Division of Infectious Diseases at the University of Texas Health Science Center in San Antonio, Texas. He is also Director of the San Antonio Center for Medical Mycology. He has extensive experience in opportunistic fungal infections. His clinical and research interests focus on the diagnosis and treatment of fungal diseases, particularly in immunocompromised hosts. He has been involved in developing new antifungal drugs and in clinical trials of new antifungal compounds.
Dr Patterson has published and lectured extensively on fungal infections. He is a past member of the ICAAC and IDSA Program Committees. He is a member of the American Board of Internal Medicine, Subspecialty Committee for Infectious Diseases. He is a Fellow of the American College of Physicians and Past-President of the Texas Infectious Disease Society.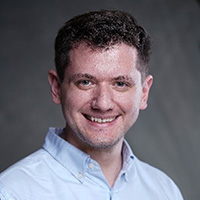 Jeremy Gold, MD, MS
Medical Officer
Centers for Disease Control and Prevention
Atlanta, Georgia
Jeremy Gold, MD, MS, is a medical officer with the Mycotic Diseases Branch at the US Centers for Disease Control and Prevention. He earned his Bachelor of Science degree in Biology at McGill University (2011) and his Master of Science and medical degrees from Albert Einstein College of Medicine (2016). He completed his internal medicine internship and residency at Columbia University Irving Medical Center (2019). His main research interests are invasive mold disease and antifungal-resistant infections.
This educational initiative was funded in part by a cooperative agreement with the Centers for Disease Control and Prevention (CDC-RFA-CK20-2003) to the University of Alabama at Birmingham. The University of Alabama at Birmingham is collaborating with the Mycoses Study Group Education & Research Consortium and Terranova Medica, LLC, on this initiative. The Centers for Disease Control and Prevention is an agency within the Department of Health and Human Services (HHS). The contents of this resource center do not necessarily represent the policy of CDC or HHS and should not be considered an endorsement by the Federal Government.